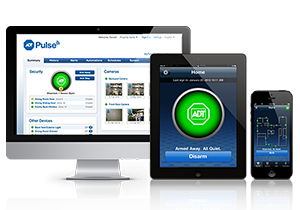 ADT Companion Service is an easy to use personal help button for any type of emergency. The Companion Service medical monitoring system includes an attractive base unit and one personal help button.
You can choose either:
Wristband
Pendant
Stationary Button
ADT Companion Service Personal Response System features:
Easy-to-use wireless and waterproof Personal Help Button
Durable, attractive base unit
Two-way voice intercom
Easy one-button phone answering with a speaker phone base unit
Five Customer Monitoring Centers with Monitoring Specialists trained in senior sensitivity
Plus these convenience features:
Push-button phone answer
High- and low-temperature sensors that send an alert when unsafe levels are detected
Long-range capabilities - up to 300 feet - for safe, confident use outside
Back-up battery
* includes professional installation by a specially trained ADT representative (in most areas).