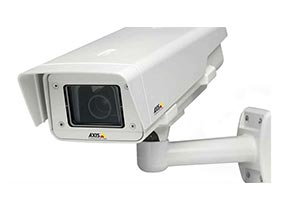 Theft and vandalism cost business millions of dollars each year. But with ADT on your side, you can have a highly effective and affordable tool against these crimes and others.
Our ViewPro Video Surveillance solutions can help you better deter theft, detect fraudulent liability claims and document events so that your entire business can be more protected. It's also a tool you can use to help improve employee productivity and numerous other business efficiencies. And ViewPro is also easy to customize, easy to expand, and easy to afford. 
All so that, whatever your business objectives, you can have digital video surveillance crafted to help meet them (if digital). ADT. Always There®.
American Best Security is the authorized ADT dealer in Houston offering business security solutions. Sign up for a free consultation today!
Business Surveillance System Benefits
Helps deter shoplifting, employee theft and false accident claims
Business video surveillance can help improve employee safety 
May help lower insurance costs and reduce fraudulent liability claims
May help boost employee productivity and business efficiencies
The remote monitoring capabilities of business security cameras allow for convenient, real time monitoring anywhere
May assist in enhancing business operations and net profits
Video Surveillance Access Control System from ADT
Ask us about our video monitoring system during your free estimate.
Contact us today!